On behalf of my team of peers and colleagues, I would like to welcome you to the Faculty of Graduate Studies — a pan-university Faculty dedicated to enhancing the graduate student experience and promoting excellence in teaching and research.
Since its humble beginnings in 1963, FGS has grown from its roots as a Faculty serving a small body of mainly Canadian students to become an inviting home to over 6,000 budding scholars and researchers representing some 110 countries across the world. Our close to 100 Masters and Doctoral programs and diplomas aim to propel students' personal and professional development by nurturing the intellectual curiosity of a diverse student population that is eager to deconstruct prevailing paradigms and challenge the status quo.
The goal of FGS is to foster excellence in graduate education and postdoctoral research at York University. We are committed to supporting and advocating for both graduate students and postdoctoral scholars, intensifying research, delivering innovative and accountable services, and providing oversight to ensure high quality graduate programming, teaching and learning.
Our graduate students have gone on to explore diverse and exhilarating careers, including the head of the Canadian Space Agency, the leader of Canada's official Opposition, the host of Discovery Channel's Daily Planet, the President of Ryerson University, the chief planner for the City of Toronto, the CEO of Cineplex, and leading researchers and teachers in every major field.
Our graduate students have also exhibited a remarkable performance in garnering highly competitive scholarships, as evidenced by the receipt of 9 Vanier Canada Graduate Scholarships, 3 Trudeau Doctoral Fellowships, and 8 Canada Graduate Scholarships to Honour Nelson Mandela in the last two years. In 2016–17, our students were awarded 25 Joseph-Armand Bombardier Canada Graduate Scholarships, and 29 SSHRC doctoral awards — both the second largest total amongst all Canadian universities.
It is an extraordinary time to be contemplating the possibility of graduate education at York University as we move forward with a comprehensive plan to develop new graduate programs and unearth new ways to support the development of Canada's brightest minds.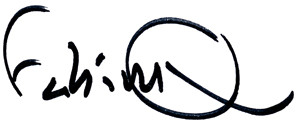 Fahim Quadir, PhD
Interim Dean, Faculty of Graduate Studies