The Faculty of Graduate Studies (FGS) is delighted to announce that six new SSHRC Postdoctoral Fellows have joined York in January 2016, a significant expansion of our already full and diverse community of SSHRC Postdoctoral Fellows.
Postdoctoral researchers in general are a critical element of York's goal of research intensification.
"I warmly welcome our most recent cohort of SSHRC Postdoctoral Fellows to York, and congratulate them on being awarded this prestigious fellowship," said Barbara Crow, Dean of FGS. "I wish them the very best over the next two years, and am excited to follow the research projects they will be undertaking here. Our postdocs make an incredibly important contribution to York's research culture. The innovative quality and tremendous social significance of these postdoctoral projects speaks to the importance of York's postdoctoral research to our strategic research priorities."
"SSHRC Postdoctoral Fellowships support the most promising Canadian new scholars in the social sciences and humanities and assist them in establishing a research base at an important time in their research careers," explains the agency's website. Postdoctoral researchers in general are a critical element of York's goal of research intensification. In particular, these six new fellows and their research build on and enhance the interdisciplinary York is known for; they are affiliated with a breadth of research units, including Social Science, the Faculty of Environmental Studies, Anthropology, Visual Art & Art History, and research centres including Sensorium and the Centre for Refugee Studies.
Dr. Nadège Compaoré is a SSHRC Postdoctoral Fellow in the Department of Social Science, supervised by Dr. Uwafiokun Idemudia. She holds a PhD in Political Studies from Queen's University, where her research was funded by SSHRC, by the Center for International Governance Innovation, and by the Canadian International Development Agency. Her current research project at York, titled "Re-negotiating Mining Laws and State Regulation in Ghana, Guinea and Mali: Implications for the Mining-Development Nexus in Africa," investigates the changing nature of mining legislations in West Africa, as well as the implications of these changes for corporate and state behaviour in host countries. Compaoré is co-editor of New Approaches to the Governance of Natural Resources: Insights from Africa (with J.A. Grant and M.I Mitchell, Palgrave 2014).
Dr. Christopher Little is a SSHRC Postdoctoral Fellow in the Department of Anthropology, supervised by Dr. Shubhra Gururani. His project, titled "Towards the livable city: urban transformation, aesthetics, and social life in Port Moresby, Papua New Guinea," considers the growing importance of the capital of PNG, Port Moresby, and the conflicts over access to the city and urban public space. His research interests include cities, education, gender, and youth and children. His long-term ethnographic research has been conducted in the Pacific Island state of Papua New Guinea (PNG). His dissertation research was a study of young, uneducated men attempting to make their lives in urban PNG through activities such as crime, sports, and informal street selling. PNG remains one of the least urbanized countries in the world, yet cities have taken on a great importance to many, and as a result, urban areas are rapidly expanding.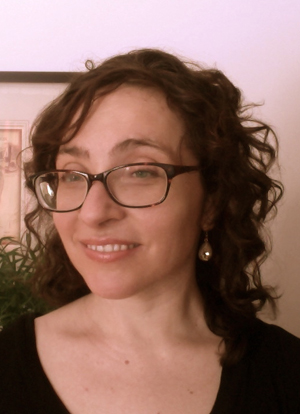 Dr. Barbara Swanson is a SSHRC Postdoctoral Fellow in the Department of Visual Art and Art History. Her project, titled "Painting the Concerto delle donne: Female Vocal Virtuosity and Musical Bodies in Italian Renaissance Art," focuses on the rise of the professional virtuoso female singer in late sixteenth-century Italy. Swanson examines the impact of this phenomenon on Renaissance visual culture to demonstrate the significant role of professional female musicians in defining musical and painterly expression within the Renaissance. Her work contributes to a growing transdisciplinary dialogue on arts in the Renaissance and will benefit from the expertise of faculty at York including, in particular, the work of her supervisor Dr. Leslie Korrick, who has published significant research on art and music in Renaissance Italy. Swanson will also work with the Regent Park School of Music while at York thanks to relationships facilitated by York's Knowledge Mobilization Unit. She will be researching and documenting RPSM music programs for youth in the Jane and Finch community.
Dr. Megan Lowthers is a SSHRC Postdoctoral Fellow affiliated with the Centre for Refugee Studies at York University, where she is supervised by Professor Wenona Giles. She received her PhD in Anthropology and Migration and Ethnic Relations from the University of Western Ontario. Megan's research focuses on migration and sexual-economic exchange in Africa, and her SSHRC postdoctoral project is entitled: "Sex Workers' Experiences of Displacement, Human Rights, and ICTs in Kenya's IDP Camps." Megan will conduct research at a number of camps and resettlement projects in the Great Rift Valley, exploring female sex workers' experiences of internal displacement and how they exercise agency by using information and communication technologies, especially mobile phones, to mitigate vulnerability to sexual and gender-based violence and also mediate access to basic human rights.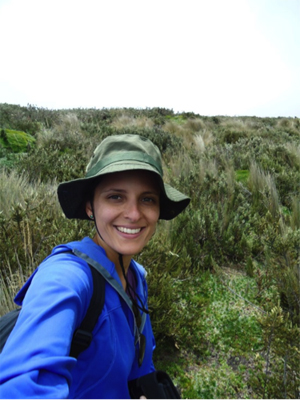 Dr. Adrienne Johnson is affiliated with the Faculty of Environmental Studies and host supervisor Dr. Anna Zalik. Her project, titled "Governing North of 51: The Political Ecologies of the Subsoil in the Ring of Fire Region," examines how various stakeholder knowledges from different groups in northern Ontario such as First Nations Peoples, industry interests, government representatives, and local politicians come together via policy institutions to shape the mining future of the Ring of Fire region — a remote area containing up to $60 billion of chromite in the James Bay Lowlands. This project has implications for the types of resource development practices that are sanctioned in the region, amid government commitments to climate change and conservation priorities, as well as commitments to operationalize more inclusive forms of resource development.
Dr. Mitchell Akiyama is a SSHRC Postdoctoral Fellow affiliated with Sensorium, a research centre in the School of the Arts, Media, Performance & Design that supports cross-disciplinary work in digital media arts, and is supervised by Dr. Janine Marchessault. Akiyama completed his PhD at McGill University in Communications, and his current research project is titled "Metaphorical Media: A Natural History of Sonic Reproduction." He is concerned with the relationship between media technologies and the metaphors that both preempt their existence and explain their places in the world. A composer, artist, and scholar, he has released over ten records on such labels as Raster Noton, Sub Rosa, and Alien8 in addition to works on his own imprint, Intr.version Records, and has scored and contributed music to many films and dance performances. His doctoral research examined "field recording" across a variety of disciplines, from biology to folklore to sound art. He has published on numerous subjects, from sound art to urban ecology in journals and magazines including, Leonardo Music Journal, The Canadian Journal of Communications, Canadian Art Review (RACAR), Offscreen, Locus Suspectus, and Matrix. A book chapter entitled "The Recording that Never Wanted to be Heard' and Other Stories of Sonification," co-written with Jonathan Sterne, was recently published in the Oxford Handbook to Sound Studies.