York is an internationally recognized research institution with 11 Faculties, over 62 graduate programs, and more than 6,000 graduate students. Also, York University's 24 vibrant research centres have partnerships with 200+ universities worldwide.
---
Graduate students at York are continually recognized for their many accomplishments.
Some notable recent graduate student accolades include:
Log in to MyFile at yorku.ca/myfile to accept your offer. If you were conditionally admitted to your program, please provide the required documentation to satisfy the conditions as soon as possible. These documents must be submitted prior to the start of the term. Through MyFile you can upload documents that are required to complete your application.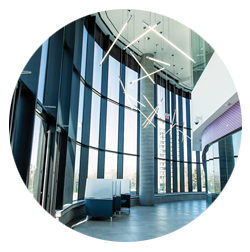 York University actively supports the ability of students with disabilities to fulfill the academic requirements of their programs. For students with diagnosed disabilities, please contact Student Accessibility Services.
Other important notes regarding student finances:

Fees and Tuition
Fees and tuition are due at the start of each term. Funding packages are indexed for increases in tuition, if any, while you are a full-time student in good academic standing.

Student Loans
Graduate students can apply for OSAP. When you apply, you are automatically considered for grants and loans, and loans can be declined if they are not wanted.

Health Plans
All graduate students at York are members of the York University Graduate Students' Association (YUGSA). YUGSA administers the health and dental plan for students who do not hold a CUPE 3903 position.
Other important items to connect with your program office on:

Courses
Graduate programs will typically inform you via email on course registration and procedures closer to the beginning of your first term.

Supervision
If you have not secured a supervisor, visit the graduate program website in your field and review faculty profiles to identify work that aligns with your research interest(s).

Program Orientation
Incoming grad students are invited to program-specific orientation sessions at the start of Fall term, in addition to a central Graduate Student Orientation.
We encourage you to visit our Incoming Students webpage for further support, and we wish you all the best in your graduate studies at York University!