You are cordially invited to participate in, New Approaches, Key Themes: The 14th Annual Graduate Conference in Education, April 23 – 24, 2015 at York University.
Keynote: Dr. Bronwen Low, Department of Integrated Studies in Education, McGill University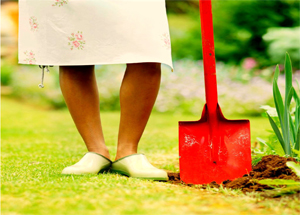 The Faculty of Education at York University is home to diverse, interdisciplinary perspectives on education, rooted in a commitment to equity and social justice.  Scholarly inquiry in the Faculty is guided by social, historical, and cultural contexts of education and contemporary practices of pedagogy, learning, and curriculum development.  The Annual Graduate Conference in Education brings together students, faculty, teachers, and practitioners to share conceptual and methodological perspectives, practices, experiences, and ideas in a collegial learning environment.
The themes for this year's Graduate Conference are:
Creative Approaches to Teaching and Learning
Bodies, Identifications and Education
Institutional Entanglements in Policy and Practice
Language, Literacy and Technology
Other topics for presentation will also be considered
This is a broad, interdisciplinary conference, designed to showcase the best of emerging research in education. However, presentation proposals from graduate students outside of education are welcome.
In addition to paper presentations and panel discussion proposals, we are also offering opportunities for short 5 Minute Presentations in which graduate student participants can present some aspect of their ongoing work in round-table discussion formats. We also welcome submissions for non-textual artifacts or performance-based presentations, such as dance, videos, photographs, artwork, technological resources, etc.
All submissions should be emailed to gradconf@edu.yorku.ca by Friday, February 20, 2015.  The text of the email should include the name of the presenter(s), contact information, title of the presentation, and 2-3 keywords.  Applicants are asked to attach their 250-word abstracts as a Microsoft Word document (.doc/.docx). Please remove any identifying information from abstracts that may compromise the blind review process.  Notifications of acceptance will be emailed in mid-March.
For more information please contact the conference coordinators, Alanna Goldstein/Sam Gardner, at: gradconf@edu.yorku.ca
Note: There is no registration fee to participate in this year's conference.