When:
October 28, 2014 @ 4:00 pm – 5:30 pm
2014-10-28T16:00:00-04:00
2014-10-28T17:30:00-04:00
Where:
050C McLaughlin College, York University

The Faculty of Education presents Dr. Kathleen Quinlivan, University of Canterbury, New Zealand who will discuss Queering Teacher Education: Critical Hope in Uncertain Times.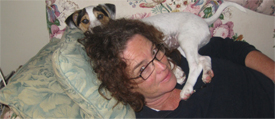 Dr Kathleen Quinlivan researches sexuality education within and across a range of secondary school and informal educational sites. She is particularly interested in the conditions of transformational learning related to genders, sexualities and differences with young people. She is currently directing a New Zealand Aids Foundation research project exploring the role that gay straight alliances play as sites of learning within New Zealand secondary schools.